Welcome to Codix Games
Codix Games is an international publisher of games.

We specialize in easy-to-use game concepts combined with high quality content, like exciting video, photographs, illustrations and music.
Dinox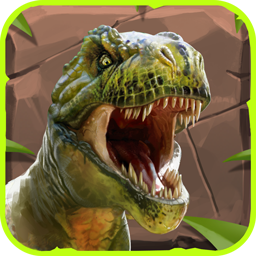 Zap back to pre-history and experience exciting adventures with dinosaurs, a spectacular game, and by building your own dinosaur skeleton!
Now available on iPad, iPhone and Nintendo Wii-U!
Personology on DVD

This fully interactive game is for 2-4 players. Guess the names of hundreds of worldwide celebrities through different question formats.

Management

Rogier Avis, CEO & Founder of Codix Games.
In 1986 he co-founds Davilex. Davilex develops software in the accounting, special interest & games software segments.
Davilex has sold more than 25 million products worldwide through retail on PC, PlayStation, Xbox & mobile phone.
Content
Our philosophy is that content should be of the highest possible quality.

Therefore, we work close together with international renowned partners like the BBC, Corbis & Getty Images.

In our products we use every possible form of content: film, photographs, drawings, animations, audio and music.

Much attention is paid to the Music & Audio we use in our products. We consider this an important part of the user experience. All music and audio is produced by Codix Games, in close cooperation with well known composers, arrangers & producers.
Company
We are a Dutch media company which was founded in 2005. With over 15 year experience in the Software- & Video game industry, we focus on easy to use games.
We specialize in the creation of our own unique game concepts, combined with the licensing of high quality multimedia content.
Platforms
We develop our games with a multi-platform strategy in mind.
We develop for almost every digital platform, such as tablet, smartphone, Interactive Television, PC/Internet, and specific game console systems such as X-Box, PlayStation and Wii.

We base our per-product choice for new publishing platforms on its success, target group and technical possibilities.